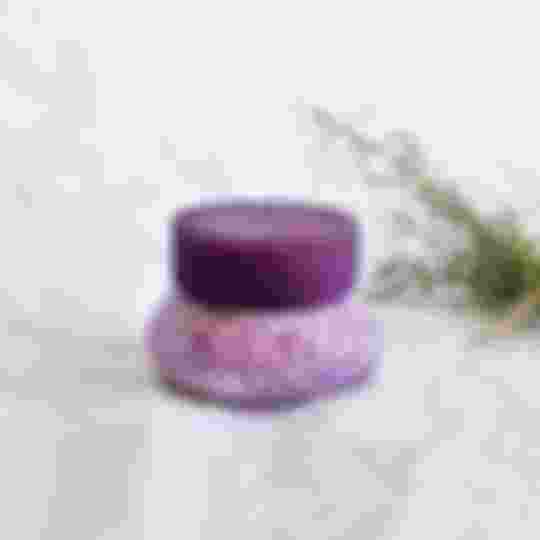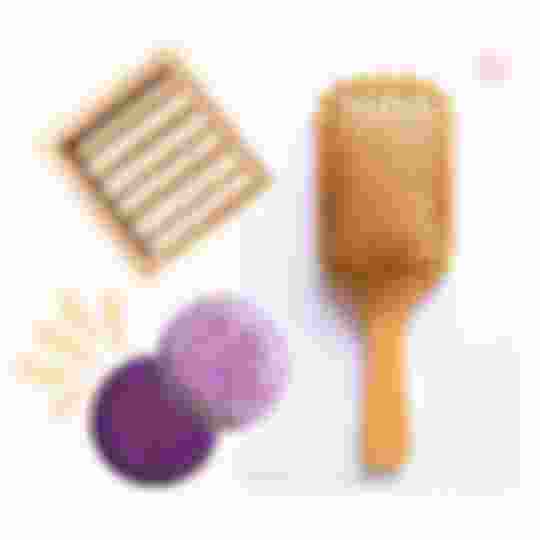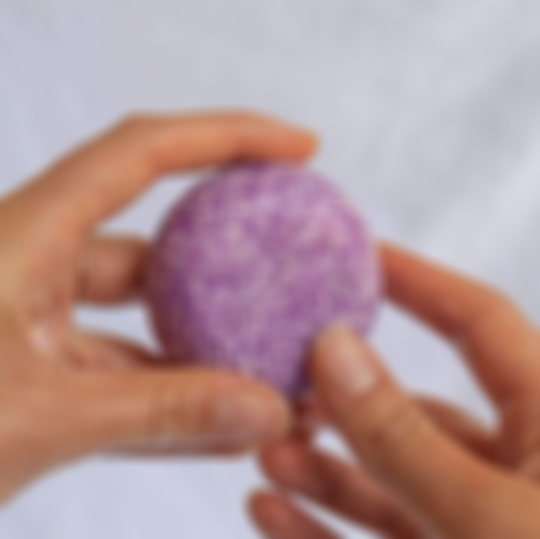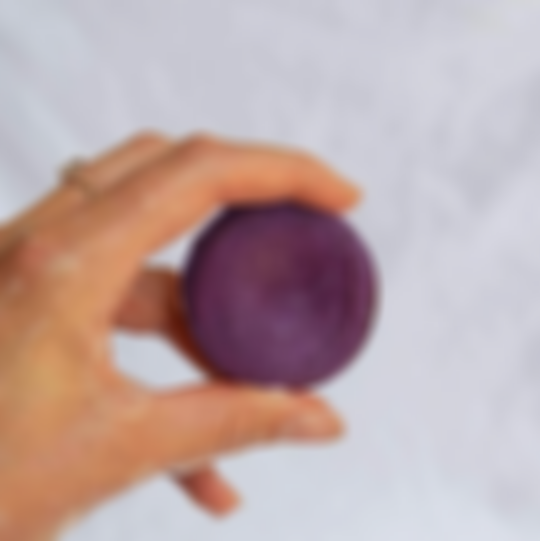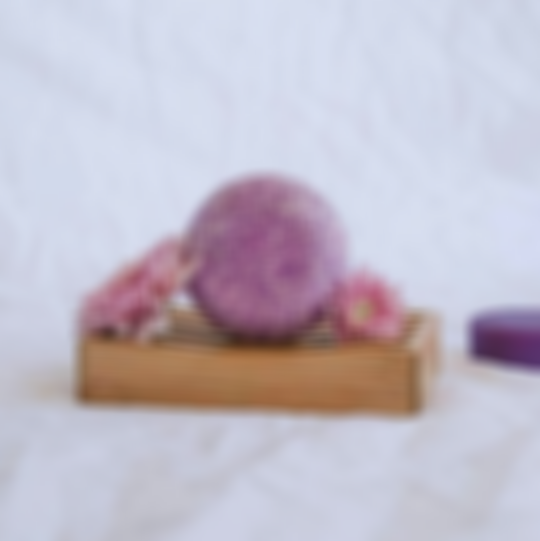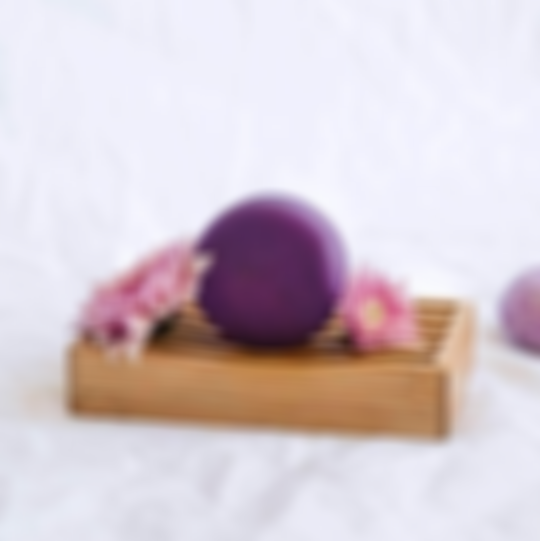 Purple Rain 
Shampoo and Conditioner
by Humby Organics 
Purple Rain - Shampoo & Conditioner 
Anti-frizz Essentials for Gray Hair Bundle
Purple Rain is made for your frizzy, brittle and thin gray hair. 
 The perfect bundle for silky grays and sustainable living.
Save over $25 with  the "Anti-frizz Essentials for Gray Hair" bundle. 
Contains 1 x Purple Rain shampoo and conditioner, 1 x Anti-static Eco Hairbrush & 1 x Bamboo Tray.


Stop the afternoon frizz fest with our anti-static eco hairbrush.
This plastic-free hairbrush reduces static and gently untangles knots for less fall out and smooth brushing. The bamboo bristles gently massage the scalp to promote blood circulation, aid hair growth and boost follicle strength. 
Make your bars last 5x longer with the Bamboo Tray.

Our bars are like plants, with the right amount of water they flourish, but with too much they drown. This cute, lightweight and eco-friendly tray will keep your bars safe and make them last waaaaay longer!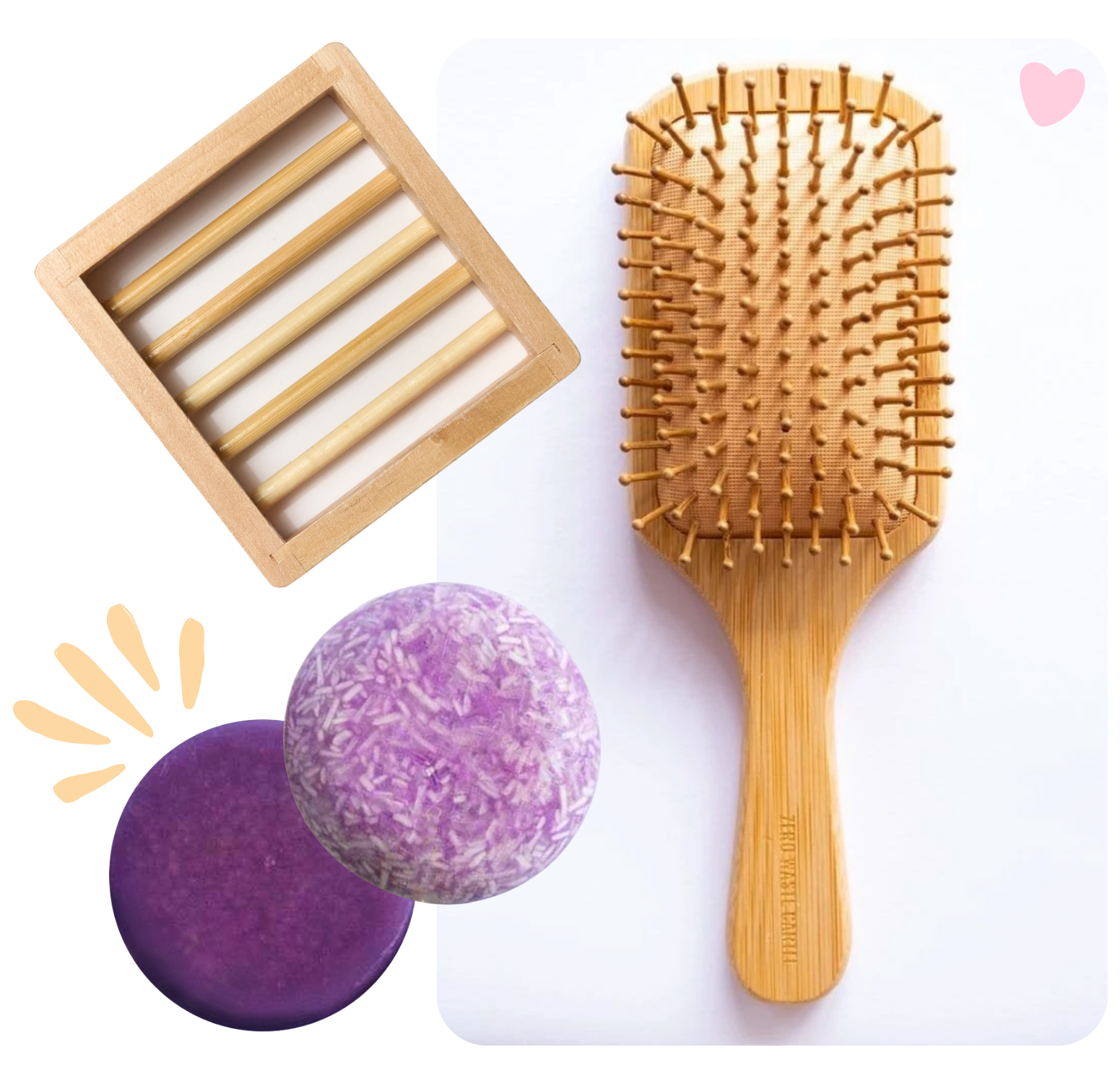 Women over 50 are raving about Purple Rain.
★ ★ ★ ★ ★
The best shampoo & conditioner I've ever used. My hair is so soft and no longer frizzy! I will never use anything else. 
-Alicia 
★ ★ ★ ★ ★
My hair has never, and I mean NEVER, looked and felt so good as it has with your shampoo bars. I have very fine grey hair and everything I've tried hasn't worked. I was so frustrated spending so much money on shampoos and conditioners that left my hair stringy and lifeless.
- Therese
★ ★ ★ ★ ★
NOTHING leaves my crazy, ageing hair as soft as your shampoo and conditioner bars.
-Denise
★ ★ ★ ★ ★

This is amazing! I've tried a lot of different hair care bars and they always left my hair looking dull and feeling like straw.  My hair feels clean, smells great, feels soft and really tamed the frizz. I'm sooooo happy with it! 
-Carly Rose
Mother Nature's solution to your mature hair problems.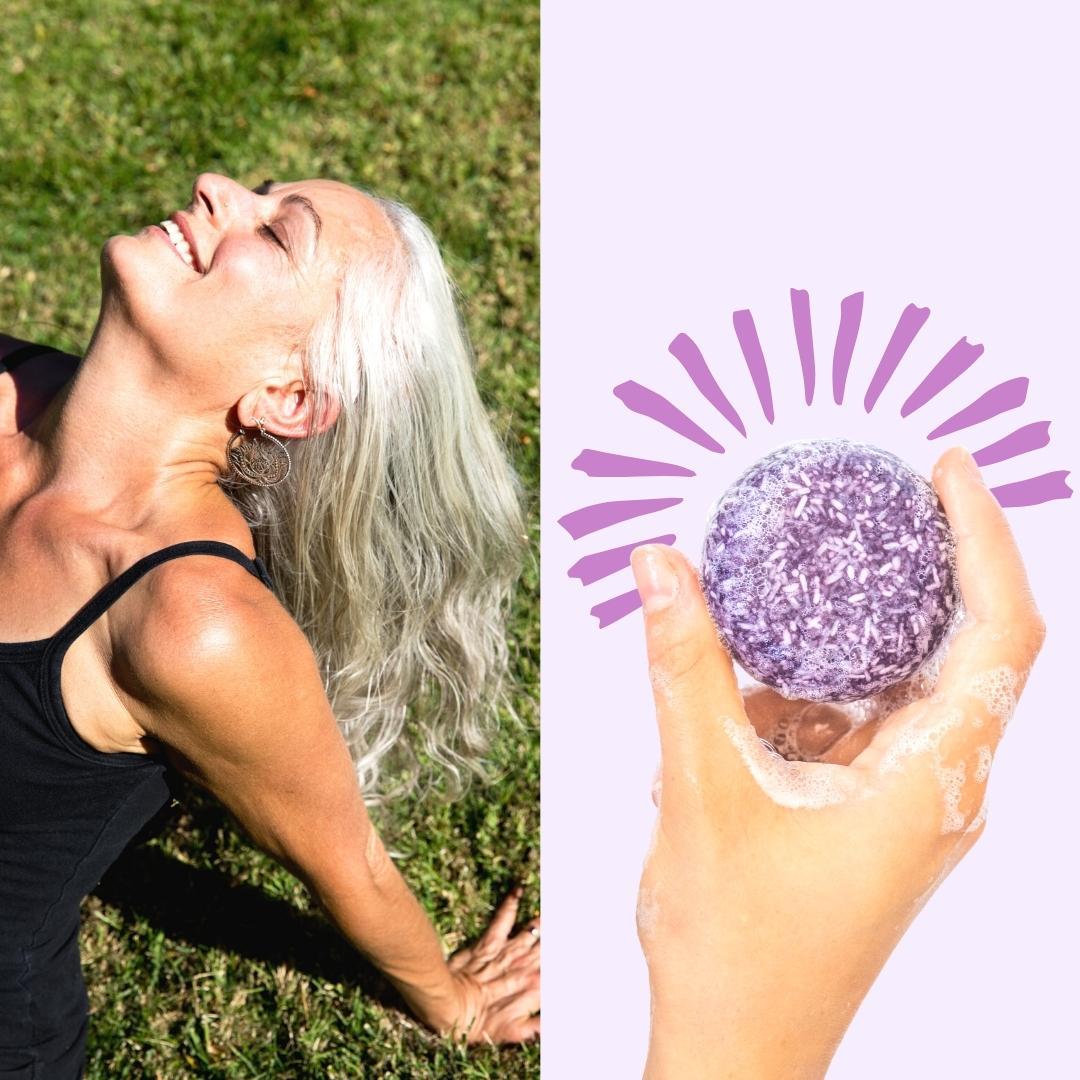 Less frizz, more confidence.
As you age, your scalp produces less oil which is needed for hydration and protection. Without enough oil, your hair becomes dry and frizzy! Purple Rain contains a powerful mix of natural nourishing ingredients to keep your hair smooth and silky. 
Tame frizz

 with hydrating coconut oil. 
Soften

every strand with aloe vera.

Get smoother locks

with vitamin A. 

Restore shine

and with vitamin C. 

Add volume

(minus the frizz!) with cocoa butter. 

Absolutely 

NO SLS 

detergents. 
The secret ingredient for fabulous silvers.

Purple Rain is our only bar to contain ancient super-fruit açai. This little berry grows deep within the Brazilian rainforests, and is packed full of vitamins and antioxidants to transform your gray hair.
Reduce fall out

with vitamin E.

Strengthen

 with vitamin B complex. 

Protect

and

 with natural antioxidants. 

Calm scalp irritation 

with açai's anti-inflammatories. 

Correct yellow tones

for beautiful silvers.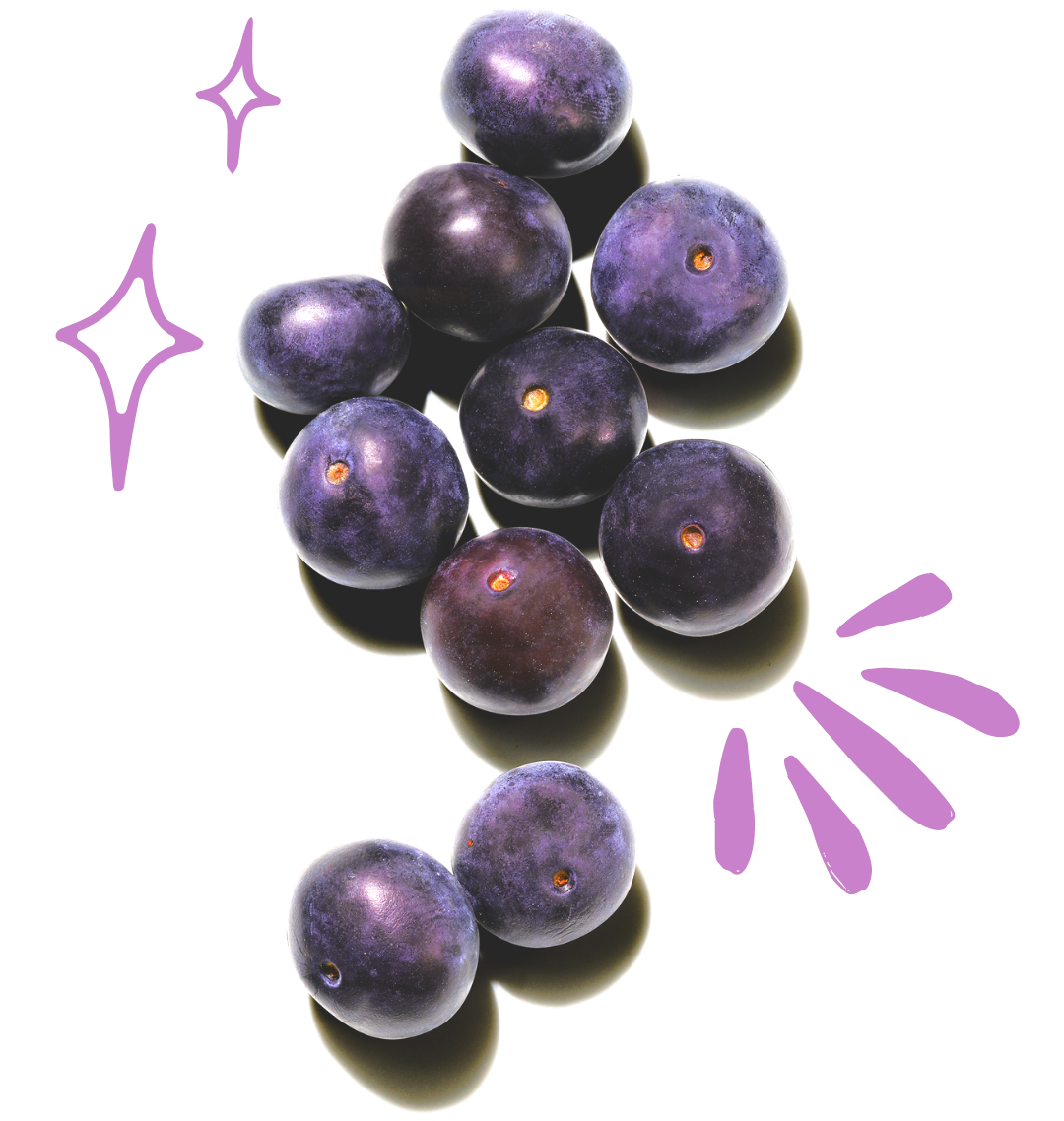 Frequently Asked Questions
What ingredients are in your bars?

Shampoo Bar Ingredients:

Sodium coco sulfate

Lemon juice

Powdered lemon peel

Cocoa butter

Coconut oil

Apricot seed oil

hemp seed oil

Red raspberry seed oil

Pro vitamin B complex

Aloe vera

Açai oil




Conditioner Bar Ingredients:

Cocoa butter

Coconut oil

Glycerin

Olive oil

Açai oil

Jojoba oil

Wheat germ oil

Vitamin E

Where are your shampoo and conditioner bars made?

All of our bars are handmade and shipped from Ohio, U.S.A.


How big are these bars and how long do they last?

We have 2 sizes of shampoo bars- 2.4oz and 3oz. 




Our 2.4oz sizes last approx 50-75 washes.




The 3oz ones last approx 75-90 washes - dependent on how long your hair is though of course.




The bars generally replace 2 medium sized bottles of shampoo. 

Do your bars contain SLS or any nasty stuff?

Our bars are SLS, Palm Oil, Paraben, and Preservative Free =)

How often can I use these purple bars?

You can use them as often as you like.  Daily if you wish.




Unlike purple shampoos from salons that contain harsh chemicals and make your hair go purple if you use them too much, these bars are 100% natural and use the natural color from the açai berry to balance out yellow tones. 

What are your environmental and animal policies?

Our bars are Zero Waste, Cruelty Free, Earth Friendly, Vegan, and made from responsibly sourced ingredients.

We also plant a tree with every order.




What packaging do you use?

The labels are sugarcane and the wrap is made of plant fibers. 


All the packaging is 100% compostable and biodegradable :)

I color my gray hair. Are these bars color safe?

They're more than color safe - they're color positive. 

Cocoa butter and coconut oil moisturize the hair and scalp. These two ingredients also help protect colored/treated hair. They coat each strand of hair, and prevent water from entering each individual shaft and drawing out the color molecules.

Water itself is detrimental for color-treated hair because it easily enters into the hair shaft, swells it up, and then comes back out, carrying the hair dye molecules with it. 


What happens if I don't like your bars?

If you don't love them, let us know and we will happily send you a refund immediately =)

No questions asked!