The Best Zero Waste Kitchen Swaps for 2022 
If you've decided to reduce waste in your home this year, your kitchen is one of the best places to start.
From food packaging, cleaning supplies, paper towels, and food waste, there's so many simple switches you can make to live more sustainably. 
To help you on your journey...
...we've created a list of the top 7 essential kitchen swaps you need to reduce your waste for the rest of 2022. 

1. Cleaning Classics
This has to be the #1 swap for any kitchen - reusable and recyclable cleaning utensils. 
Your plastic kitchen sponge harbours more bacteria than the inside of your toilet!
The kitchen kit brushes are made from coconut and sisal (plant) fibres, which not only look stylish but are also naturally antibacterial. 

They last for up to 6 months, which means you save plastic and money!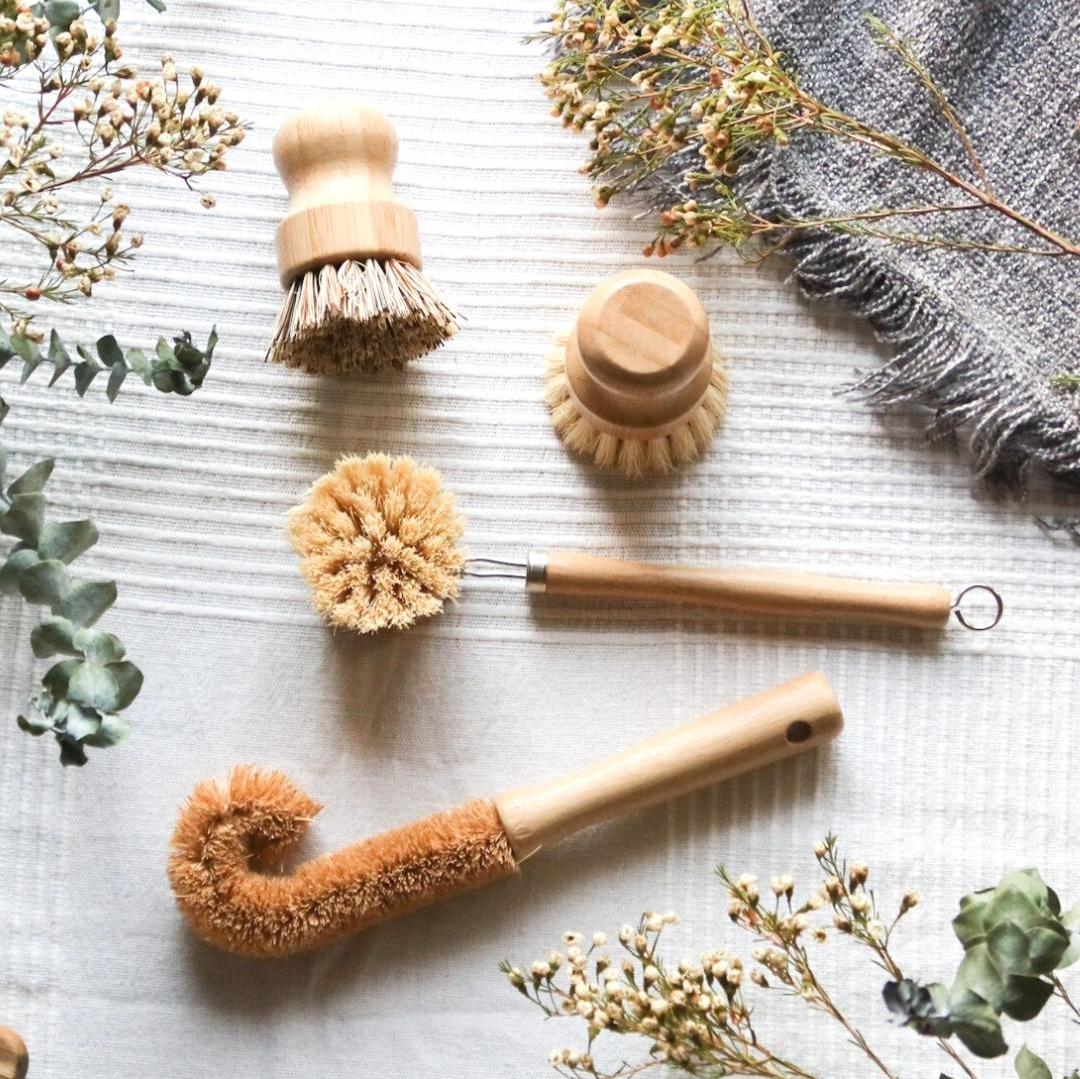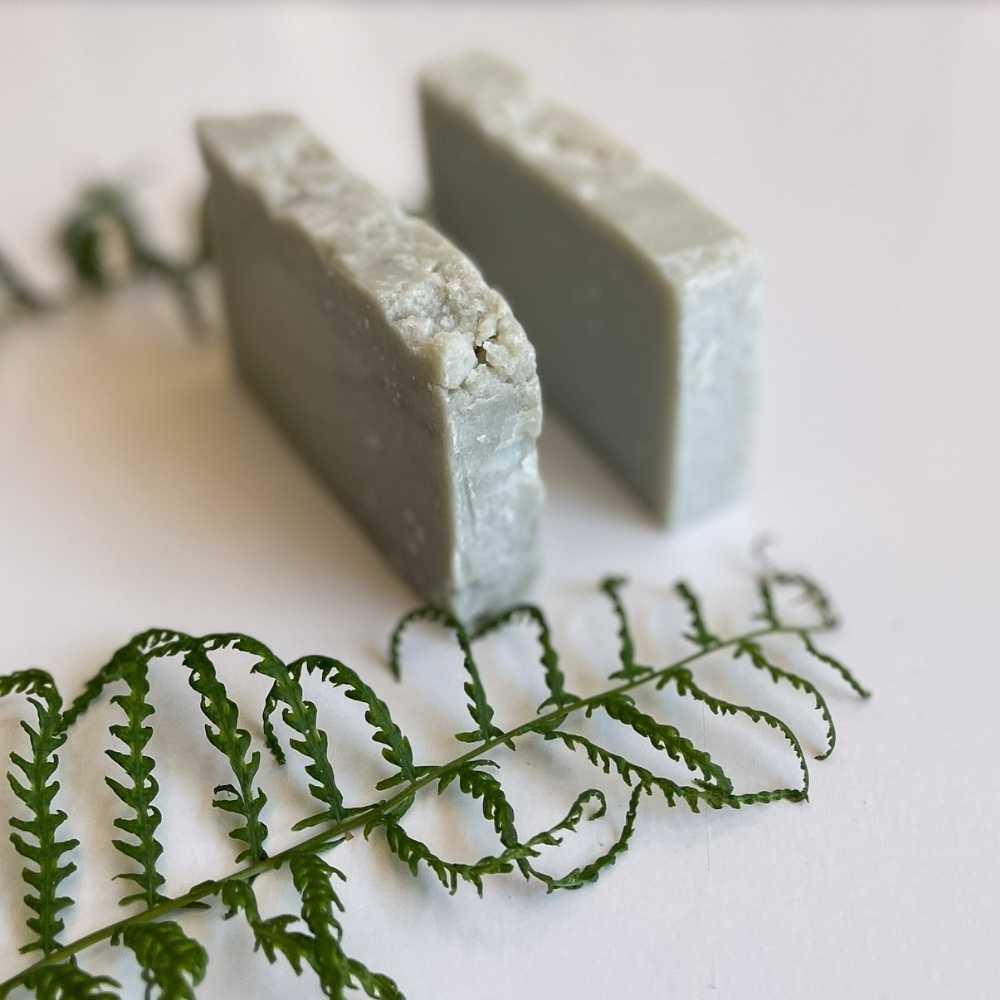 2. Vegan Dish Blocks
So you've got your brushes. Now what about that big plastic bottle of liquid detergent? 
I present to you... the Vegan Dish Block! A solid soap with no plastic packaging.
It cuts through grease and grime, without the harsh chemicals that can irritate your skin and sometimes end up in your food.
These mighty sudsy blocks lather with ease and last for months. 
3. Buy or DIY Beeswax Wraps  
A great alternative to cling wrap.
Beeswax wraps are naturally antibacterial, reusable, and come in a range of funky patterns to brighten up your kitchen. 
Use them to cover fruit, vegetables, sandwiches, containers, bread, whatever! 
If you're DIY inclined, you can easily make your own at home. Click here to see our video! 
All you need is some scrap pieces of cotton, wax pellets and a bit of coconut oil.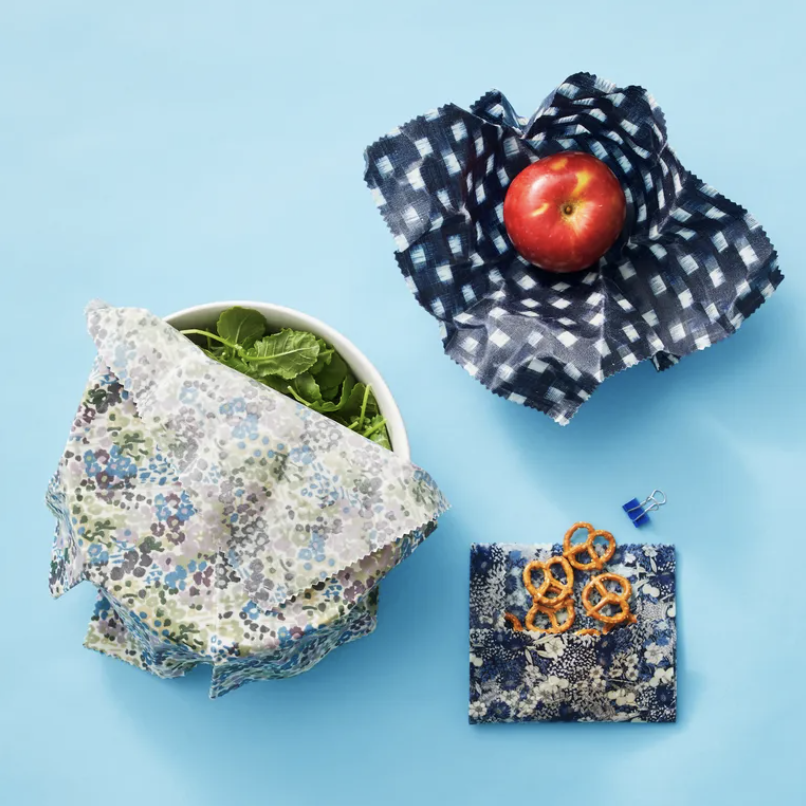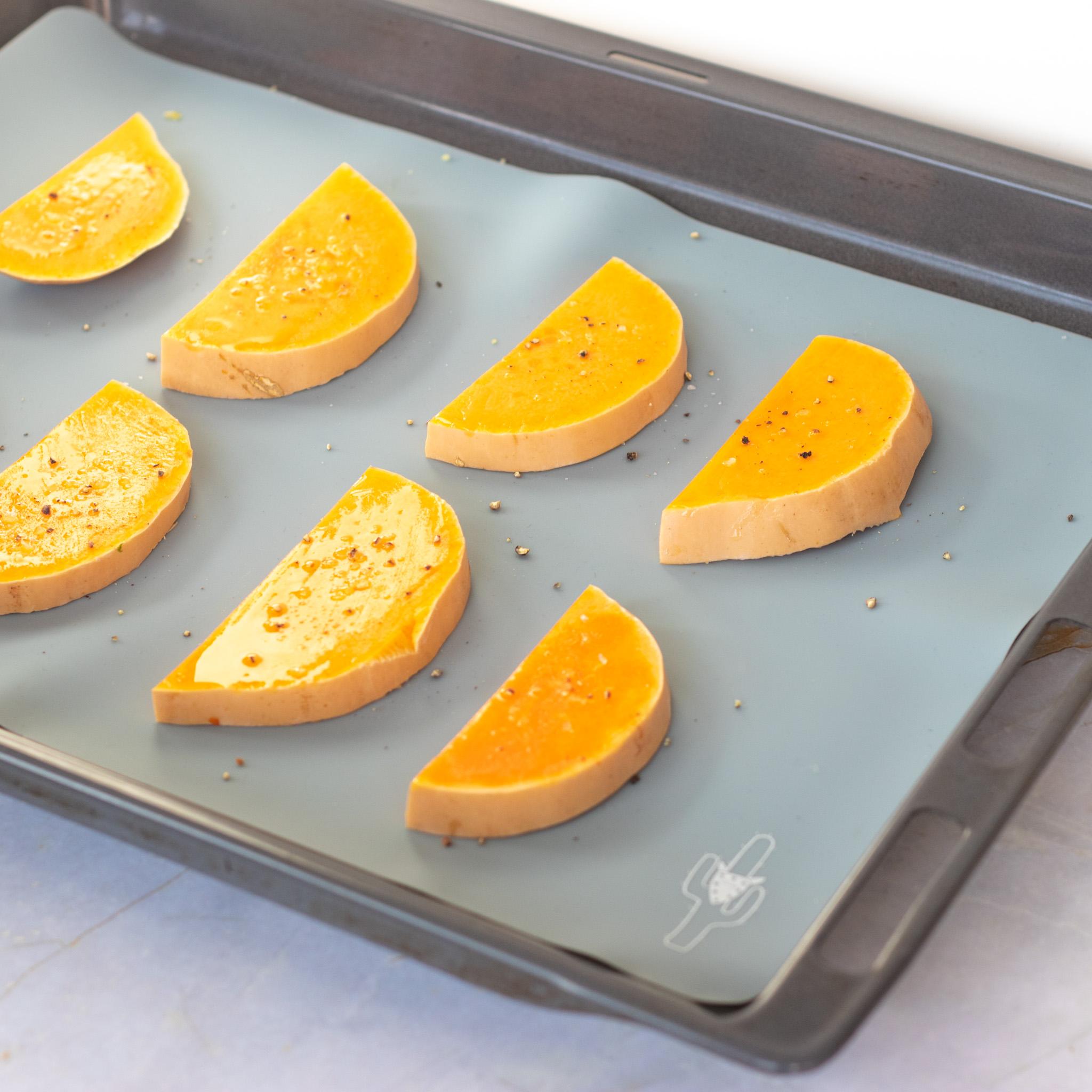 4. Silicone Baking Mats
This may come as a surprise, but regular greaseproof paper isn't recyclable!

It contains bleach and dioxins that aren't good for you or the environment. 
On the other hand, reusable baking mats are non-toxic, non-stick, oven-safe, dishwasher-safe and made of food-grade silicone. 
They're practical and can be used for just about anything. Roasting, grilling, baking, freezing, rolling dough...you name it. 
Silicone also helps to distribute heat evenly, which means more crunch and less char for your baking goodies.
5. DIY Surface Cleaner
Yep, another cleaning swap...but this one is too good to leave out. 
With a quick google you'll find a bunch of different recipes for surface spray - here's our recipe.
Most of them only take a few minutes to make, and use common household ingredients. 
It's sustainable, cheaper and non-toxic (have you read the ingredients on a bottle of household cleaner lately!?). 
Use an old spray bottle or buy a glass one and you're good to go.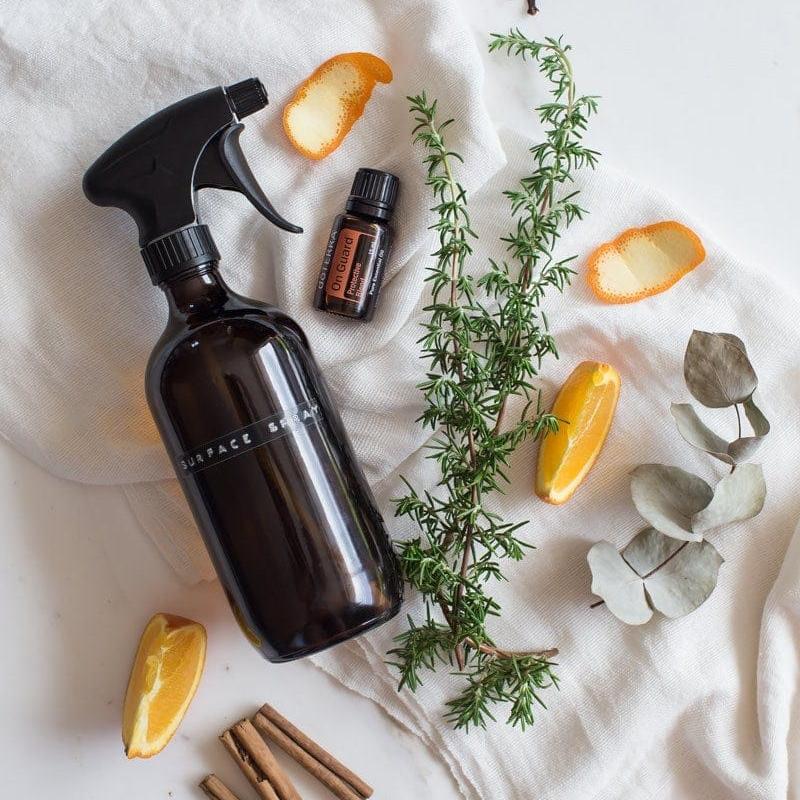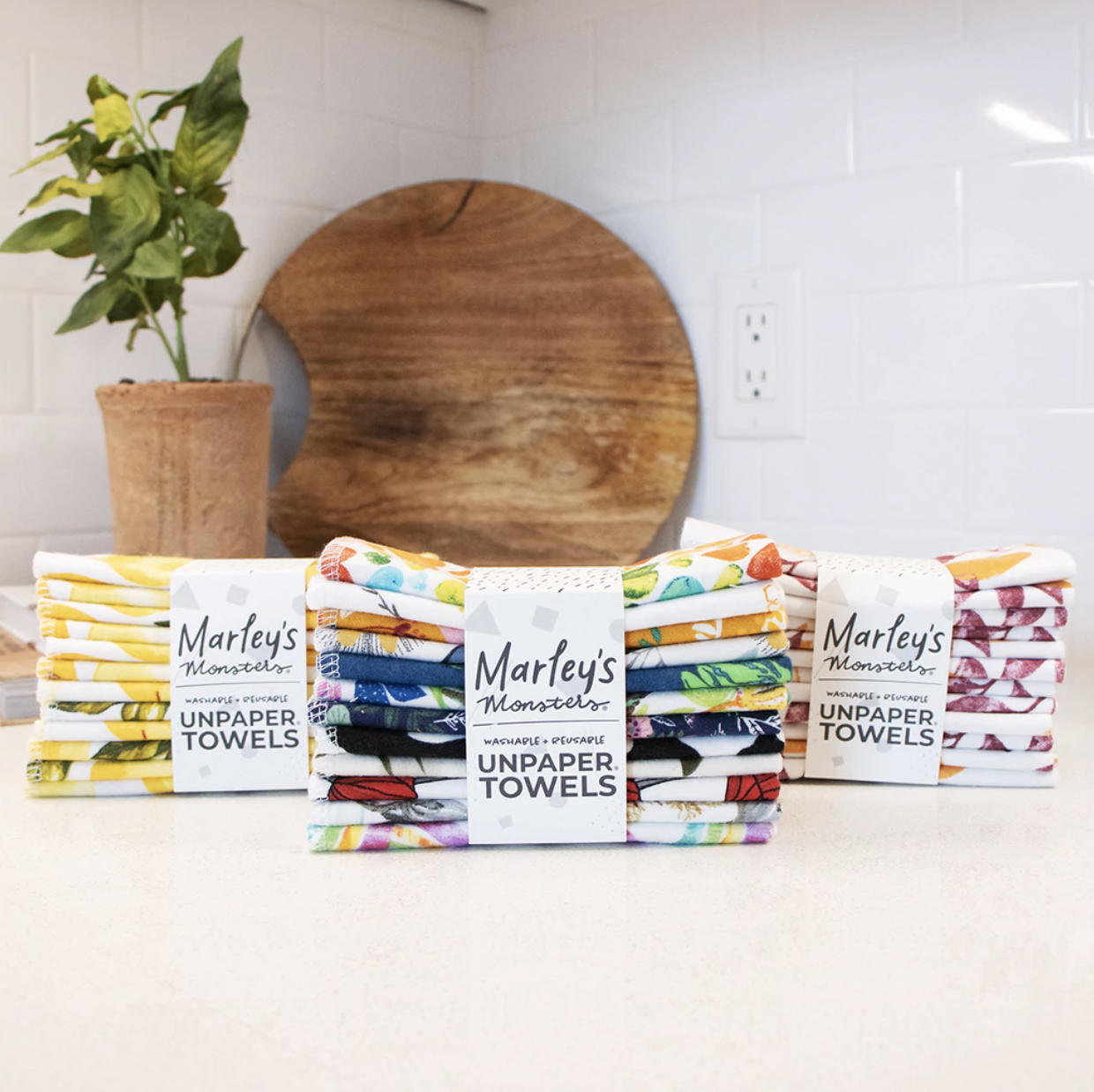 6. UNpaper towels
Paper towels might seem like a small, insignificant item in your kitchen, but their production uses up tons of resources and materials! 
This is especially bad because you have to buy them again and again. 
Ditch the paper and swap them for reusable un-paper towels, or cloth towels. They can be used then rinsed a bunch of times before needing to be thrown in the wash.
Or you can cut up old bath towels and flannel - they'll work just as well!
7. Produce Bags

Are you bringing home your shopping in plastic bags, inside more plastic bags?
Grab yourself a set of cotton mesh produce bags that'll hold all your different bits and bobs. 
Alternatively, get one big bag that does the work of 7 like the"Out n' About" market bag. With 6 flexible pockets and a reinforced straps, it can hold up to 45 lbs of shopping! 
Goodbye plastic hello wholesome prints and sustainably living!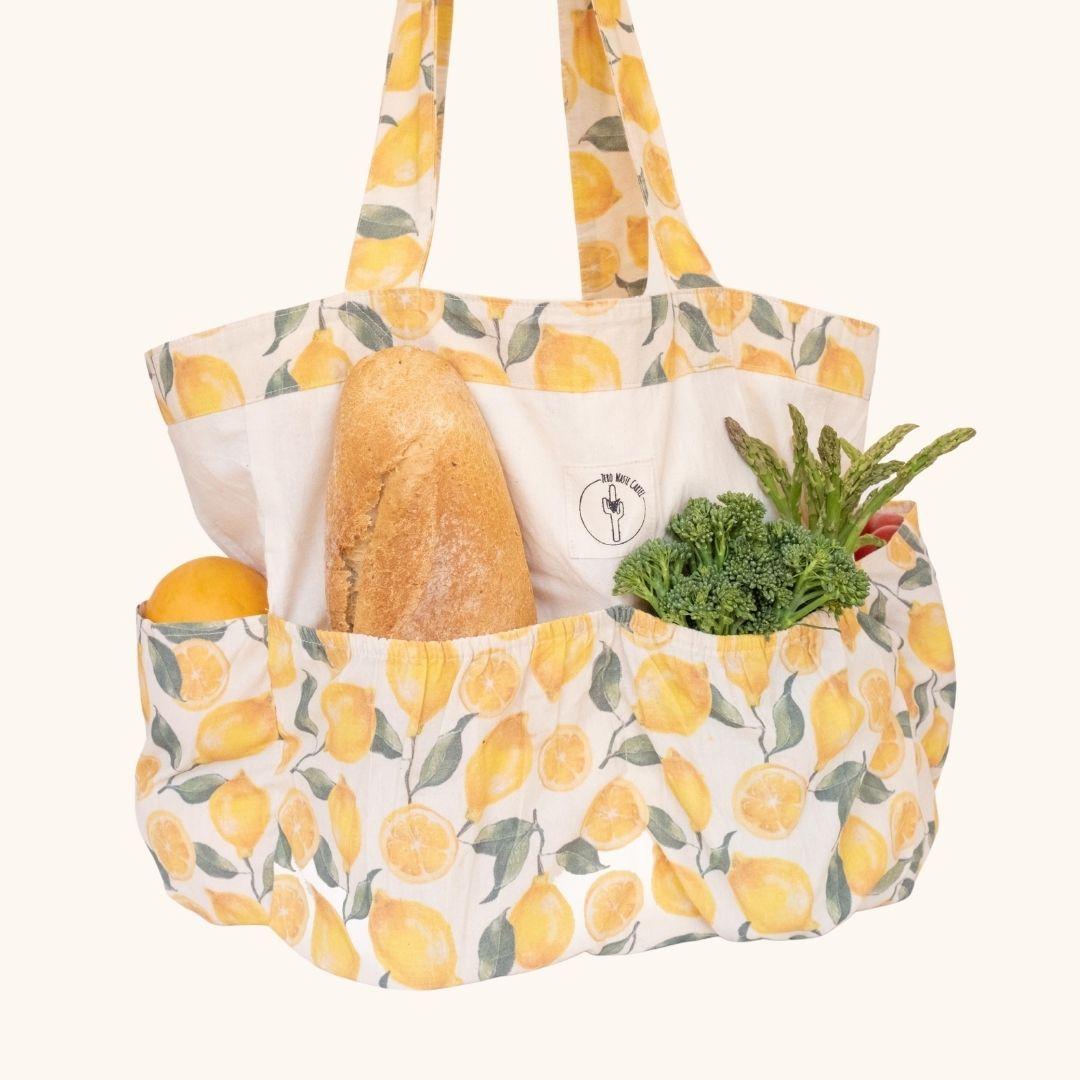 Enjoy 15% off all Zero Waste kitchen supplies.
Use coupon

KITCHENHAVEN

at checkout.