5 Sustainable Dinner Party Must-Haves

They used to just be called dinner parties, but at some point we were convinced that if the guest count was over 5, disposable everything should be used. With the urgency surrounding climate change, it's time to go back to dinner parties before red solo cups existed. Here are five tips for planning a sustainable dinner party— so easy you'll soon cringe at the thought of a paper napkin.

1. Tableware
Plates, cups, and flatware should all be reusable. Depending on your guest count, it is best to just use tableware you have. If you are opting for a larger party or don't own any sets, you can visit thrift shops, borrow from a neighbor, or even ask a guest to bring their own flatware—these are modern times and many keep sets like this one on them anyway.
The main goal is to have nothing disposable on the table. And while there are recycled or compostable paper plates on the market, there is still the distribution footprint to think about. Clean up is easy with the right set up. Use labeled sorting bins, and set up a plate soaking station to avoid scrubbing plates when the party ends (this will also cut down on water usage too).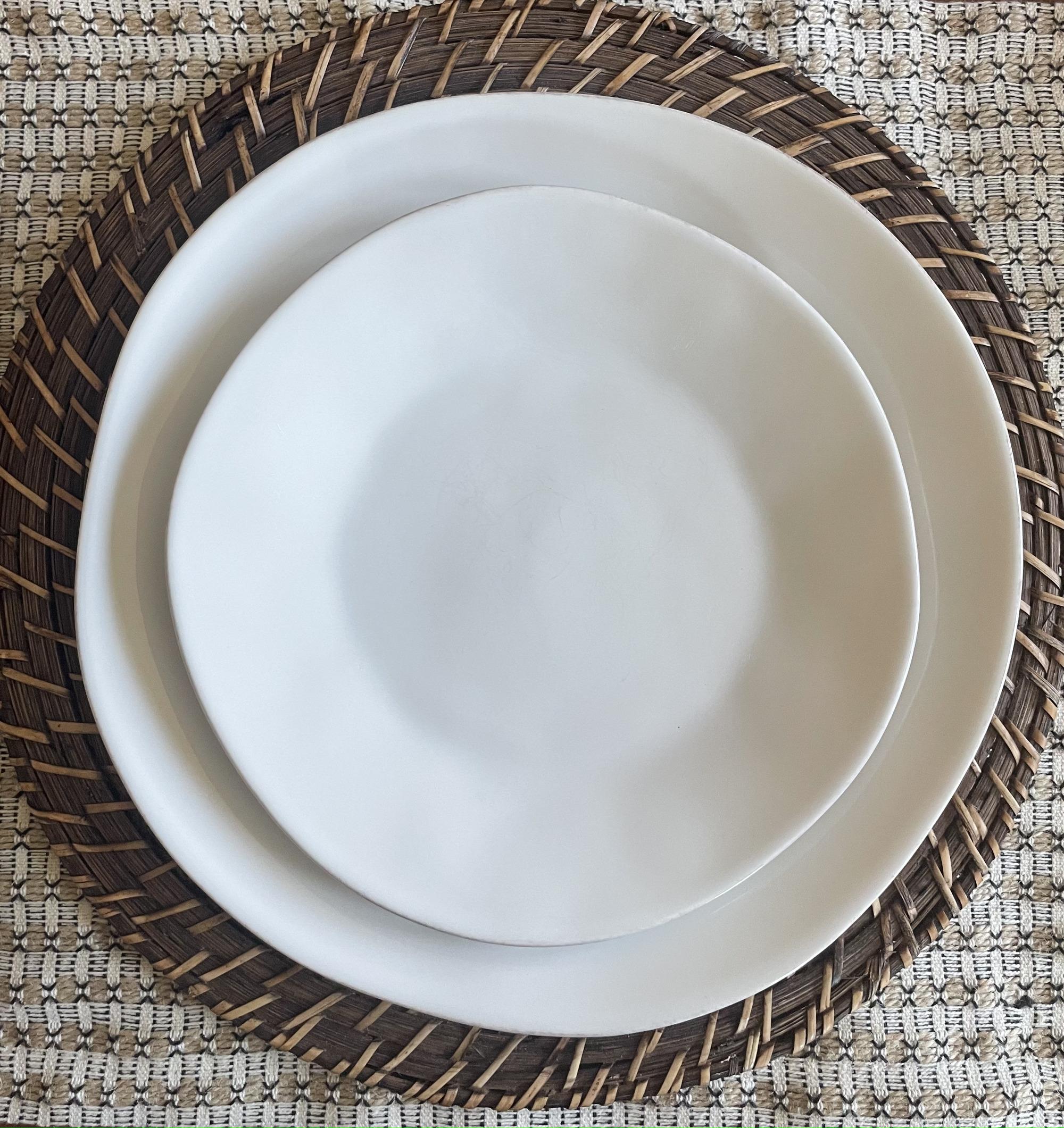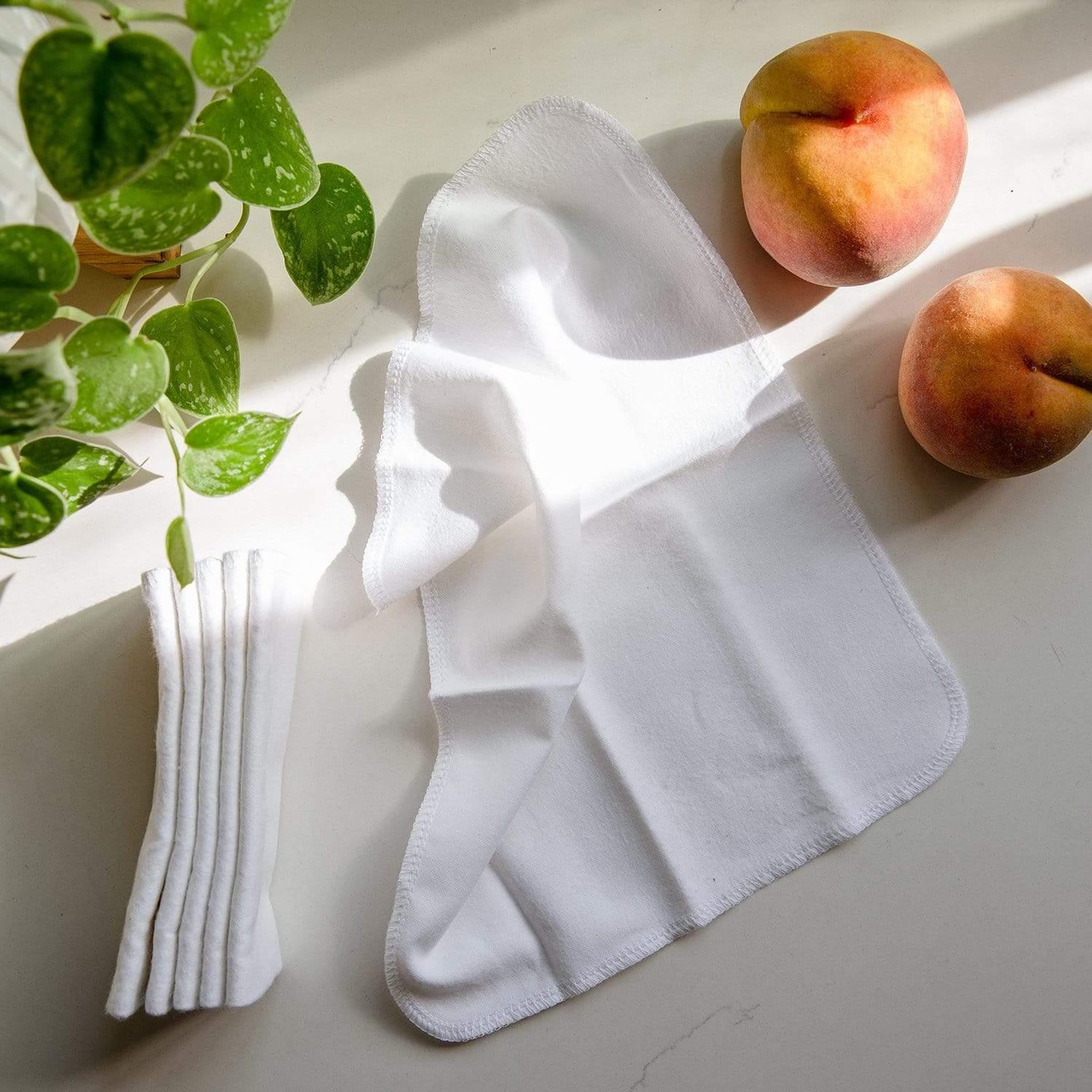 2. Cloth napkins
Contrary to popular opinion, paper napkins are actually messier than cloth ones—guests use them one time, set them down, lose track of them and then grab another. Next thing you know, you've gone through a 100 count pack. When someone sees a cloth napkin, they know they need to keep track of it for the night (and it's always better to foster personal responsibility, right?).


As for the clean up, it's best to have multiple bins, including one for cloth napkins. These reusable liners are perfect for all your bins. At the end of the night just throw the cloth napkins directly into the washing machine—whoever didn't cook, folds them tomorrow!
3. DIY Name Cards
Nothing elevates your dinner party like a seating chart. Not only does it look better, but it eliminates the hovering around the table as everyone tries to guess who will sit where. Take the stress off your guests and tell them where to sit.


You don't need to go out and buy cardstock or scour Etsy, just grab a paper bag. Fold and tear the bag into 2x3 inch rectangles. The rough edges give it a whole vibe and why not show off your sustainable efforts. Calligraphy always adds a nice touch but not necessary. Finally, secure the name card onto your charger or placemat with a laundry peg.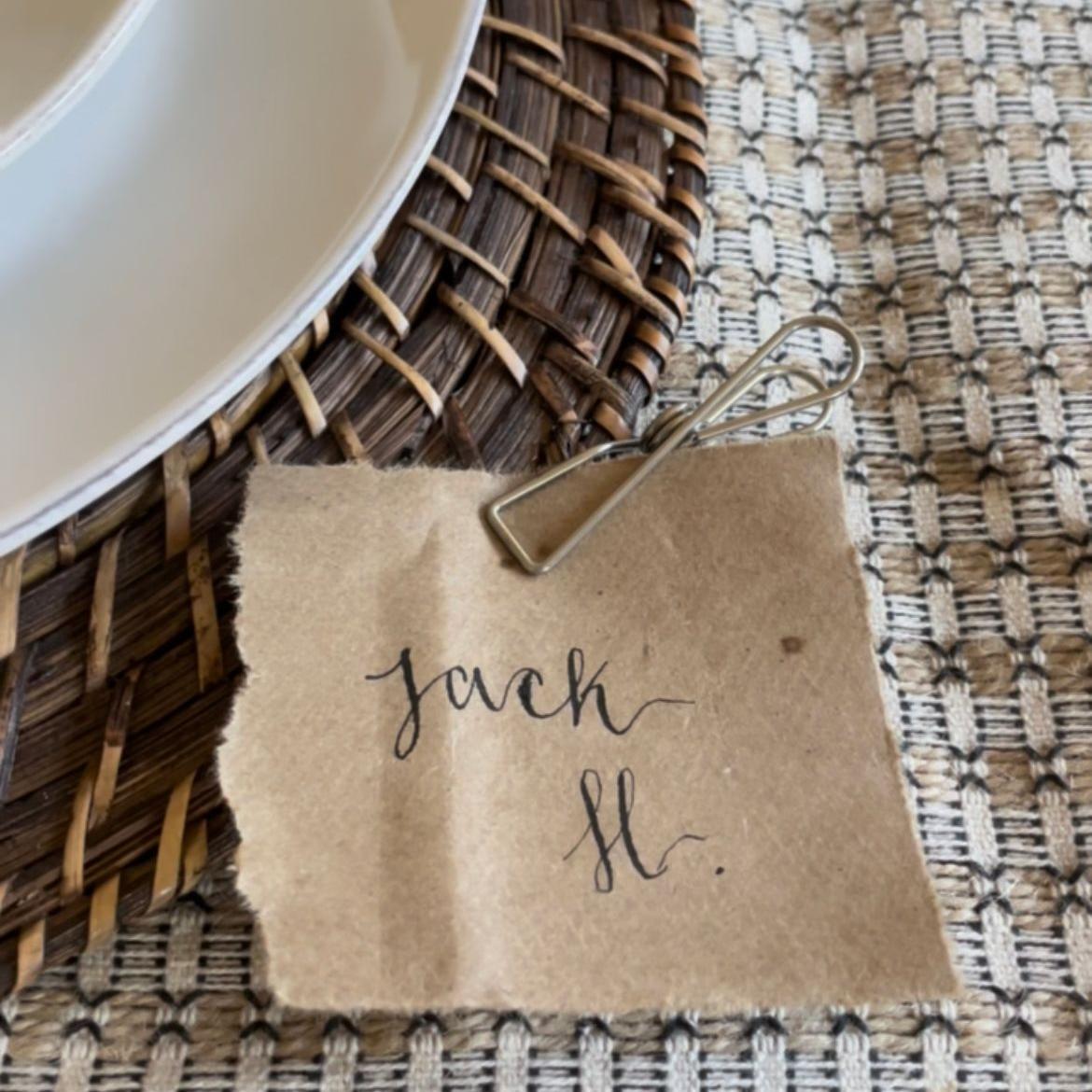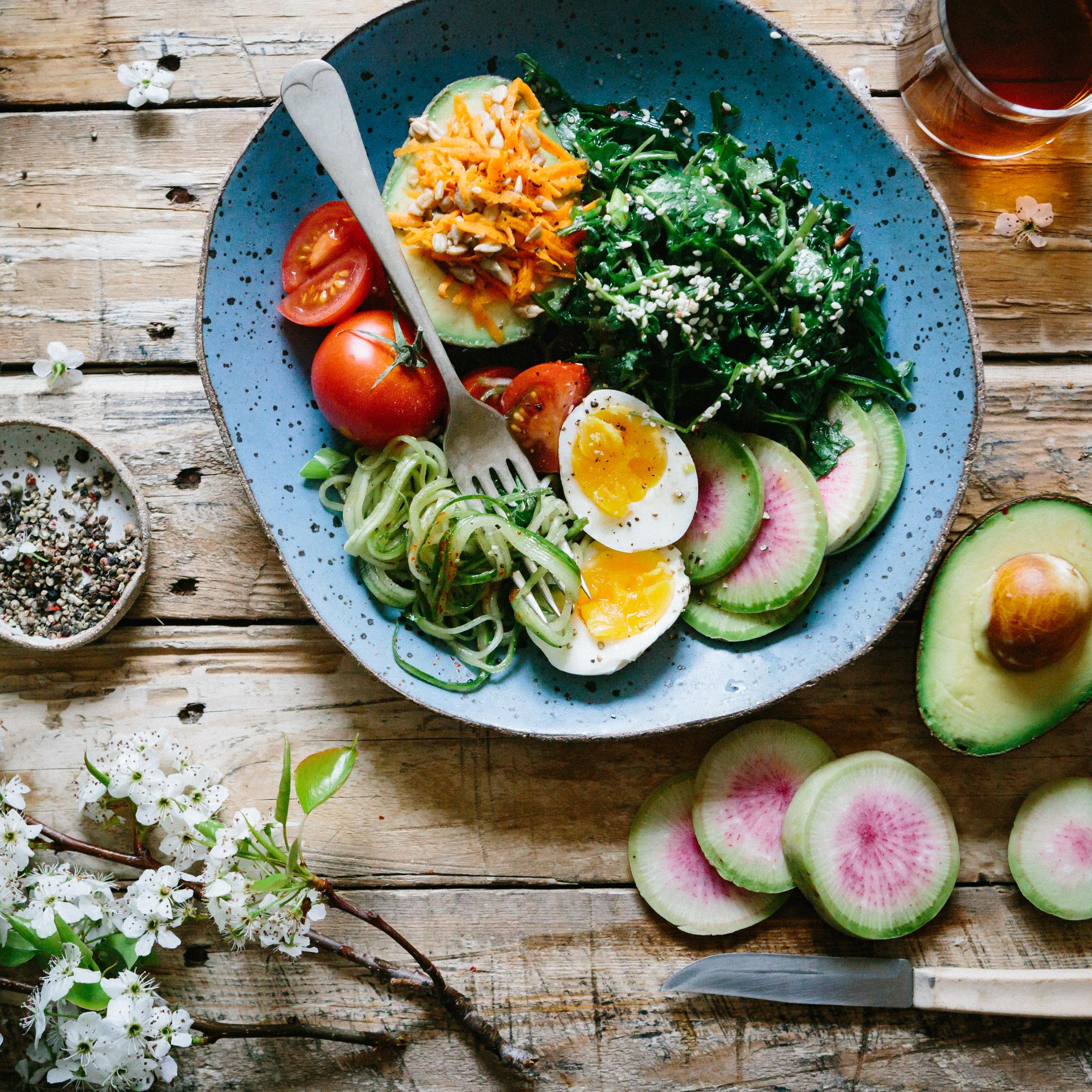 4. Eco Menu
At this point, you've fully committed to the sustainable dinner and it's time to create the menu. First, you will want to pick dishes with the season in mind so that you can source your ingredients locally. Next, to keep your meal truly sustainable you'll want to avoid meat and stick with veggies.


Finally, get an accurate guest count to avoid leftovers or food waste. If there are leftovers, these beeswax wraps and stretch lids are great alternatives to plastic wrap and foil.
5. Separate Waste Bins
It might not be the most fun element of a party, but it is important. Yes, we are talking about trash. As mentioned, it's best to have separate bins for your waste. It's pretty standard to separate trash and recyclables, but if you want to live up to your dinner party namesake you need to add another bin into the mix—enter the compost bin.
This one is great for a small dinner party. If you've never composted, make sure to check out this post that includes everything you need to know to get started. The Compost Bin | Bamboozle
The best dinner parties are the ones where you leave a little more enlightened than when you arrived—whether it be from a stirring conversation or the host forcing you to compost.  

Spend over $30 and get a FREE set of Silicone Stretch Lids 🧡
Use Code: DINNERPARTY
P.S. Make sure to add the stretch lids to your cart first!